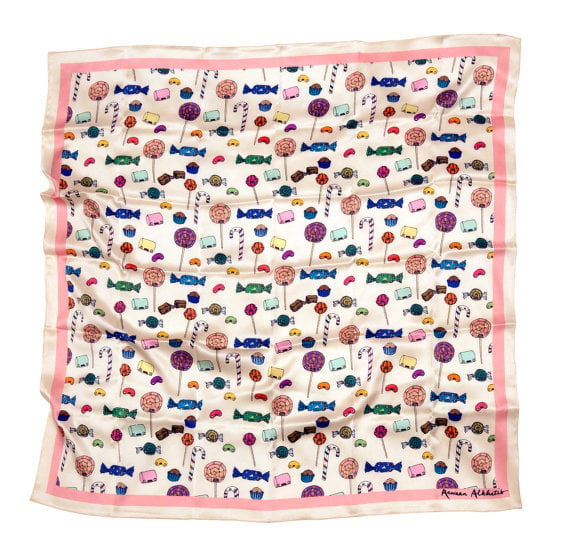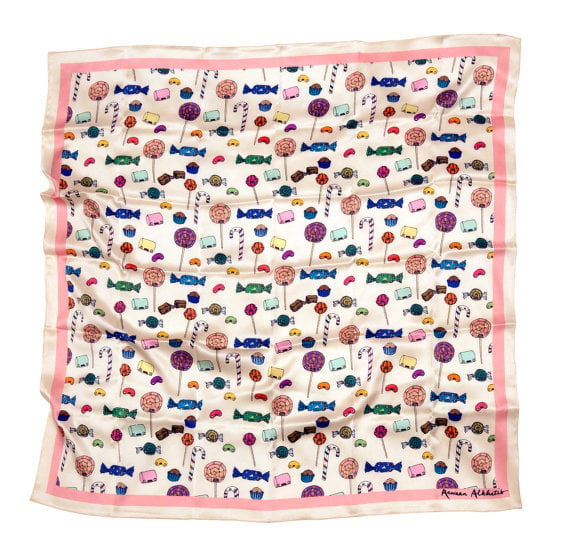 Candyfighters Scarf
$100.00
Candyfighters. Sweet horde! This shiny silk scarf is the sweetest accessory you will ever need in your wardrobe.
Your large (36"x36") scarf is a square of silk charmeuse, a glossy, beautifully weighted fabric. Silk is versatile and responsive -- it will warm or cool you, depending on what your body needs.
Though strong, 100% silk requires care, so dry clean only. Occasional steam ironing will keep your scarf's fibres supple. Each scarf ships in its own custom-stamped muslin drawstring bag, to keep it safe from harm.