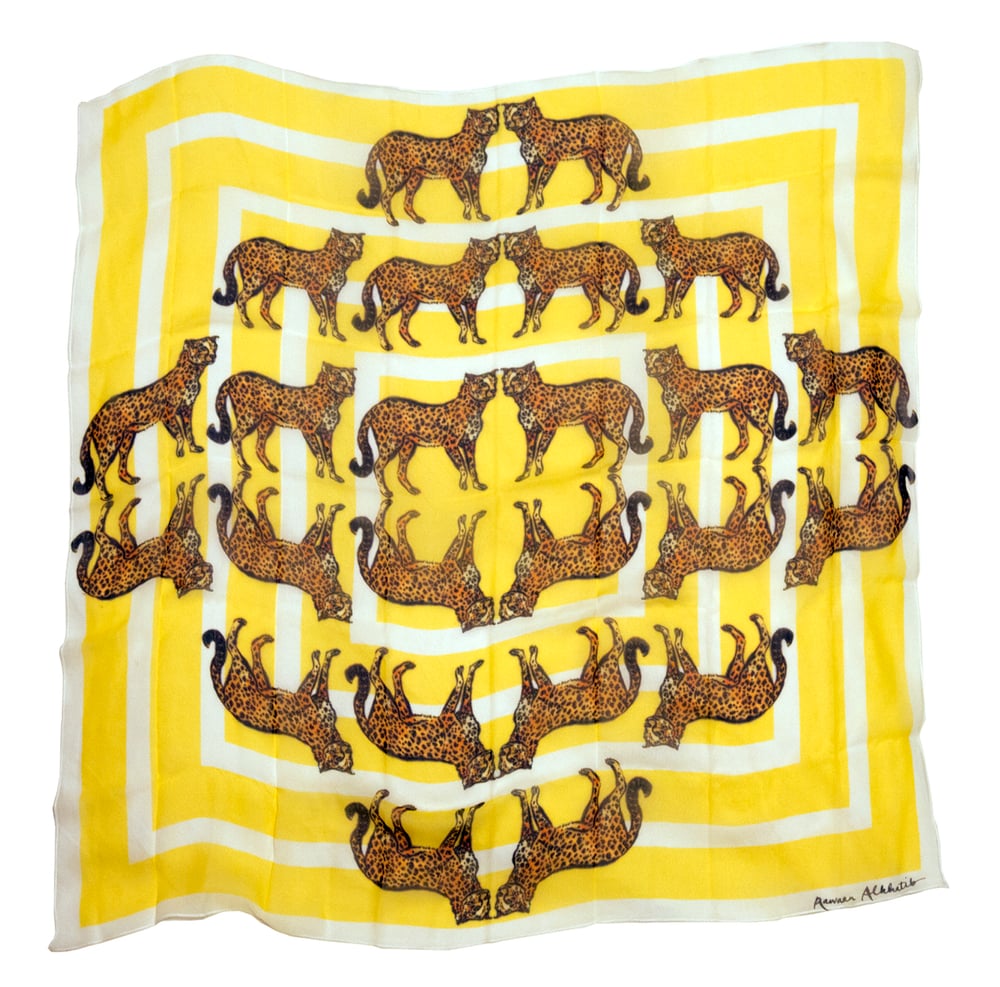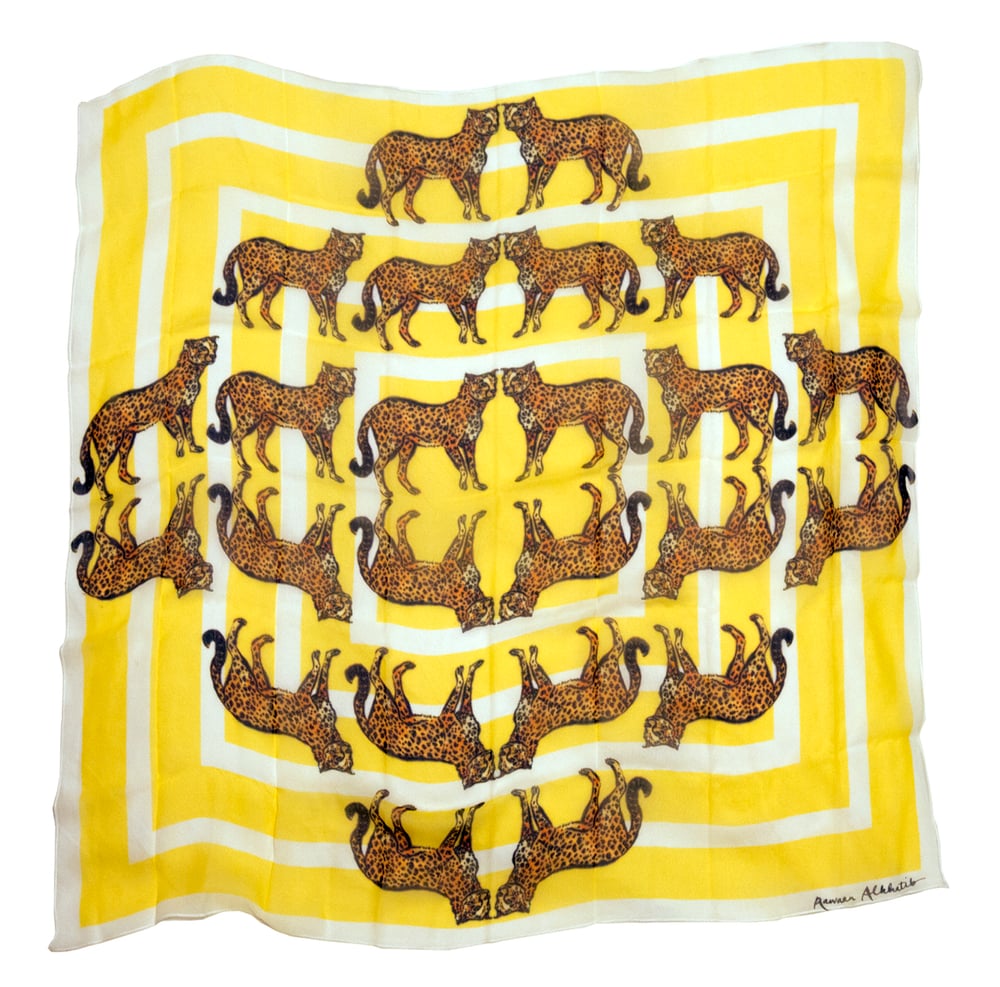 Cheetah Spotting Scarf
$95.00 / Sold Out
An army of almost-kissing cheetahs to parade about your neck: they will protect you and keep you warm. This scarf is bright and cheery -- the yellow really pops!
Your large (36"x36") scarf is printed on a square of billowy, crepe-like silk chiffon, a semi-sheer, beautifully weighted fabric. The colours and textures layer subtly when folded. This lightweight and elegant fabric is whisper-thin and feather-light. Silk is a versatile and responsive fabric -- it will warm or cool you, depending on what your body needs.
Though strong, 100% silk requires care, so dry clean only. Occasional steam ironing will keep your scarf's fibres supple. Each scarf ships in its own custom-stamped muslin drawstring bag, to keep it safe from harm.